Visit our
youtube channel.




Get Flash Player.




Get Acrobat Reader.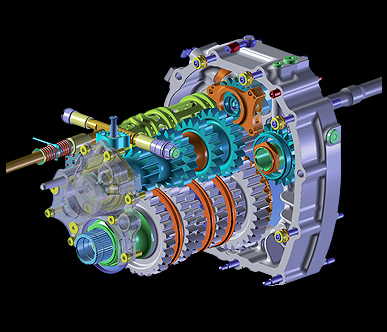 Weight reduction of 20kgs compared to the standard Subaru transmission !!!
Rated up to 800PS, torque moment 800Nm
Supplied assembled
KIT INCLUDES
Complete Sequential Mechanism with Dog Gears
Full Billet Casing CNC Aluminium – Ultra light weight
Input and Output Shafts
Shifting Roller
Shifting Forks
Shifting Rods
Complete Bearing and Needle Bearing set
Internal Shifting Piston
External Oil Pump Inlet/Outlet
Hydraulic Inlet/Outlet
Gear Indicator Sensor
Position for Internal Hydraulic Pump
Gear Ratios Available
Information
Why choose a KAPS Transmissions sequential gearbox? The answer is easy! The sequential gearbox is designed to provide the ultimate in professionalism and performance: shift quickness, strength, durability, components and flexibility.
Shift Quickness
The gearbox contains KAPS Transmissions' revolutionary patented dog ring and dog hub technology, which shortens the gear lever movement and greatly improves shift times to as low as 50milliseconds (with our EPS computer).
Strength/Durability
Throughout the whole gearbox, every component is strengthened to withstand up to 800NM of torque! Not just inside the gearbox is important, but also the case. Our experience has proven that casted aluminium casings do not hold up to the high demands required from high horsepower and torque cars and our CNC aluminium casing is the toughest on the market. The other benefit is that aluminium creates an extremely light case, and the total weight saving of our kit is around 20kgs over the standard Subaru gearbox!
Components
Ask the questions and compare the full gearbox package to the competition – CNC aluminium housing (-20kgs), Internal Shifting Piston, Hydraulic Inlet/Outlet, Oil pump Inlet/Outlet, Position for internal Hydraulic Pump. We give you more to blow away the competition.
Flexibility
The gearbox was designed to provide you with choices. See our additional available sequential products to the right.
Find out more. Contact us today.
Photos
Downloads